I meant to share just a few pictures of my Valentine's Day dining with you, but I had to wait to get hold of my daughter's camera to download the pictures since I left mine home...
We went to Mangos Thai restaurant and enjoyed some yummy dinners...
Don't you just love the heart-shaped rice?
What is Valentine's Day without a sweet dessert?
And a few roses to grace the table at home too...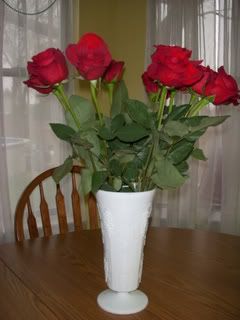 I hope your Valentine's Day was wonderful also! Suzie