I've been very busy stitching for my first Granddaughter, Madison coming in April..
On washcloths...
And burp cloths...
And on hoodie towels...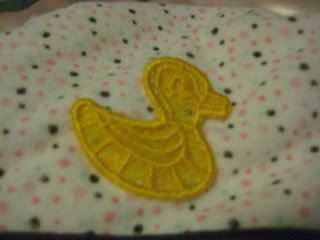 AND I'm making the "designer" baby bedding, here's a peek at the unfinished quilt...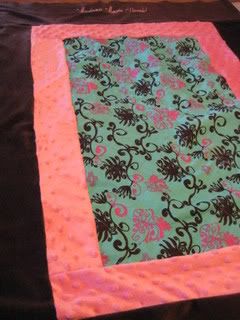 I made a sheet out of the soft, soft pink that is in the quilt and have the bumper and the skirt to go, plus curtains, a diaper stacker and pillows would be nice too!
I need to take a vacation to beat the baby getting here in order to finish in time I think! But what fun preparing for a grandbaby is!
Happy Pink Valentine's Day! Suzie