My very pregnant daughter said the other day, Mom, have you heard of Sprinkles cupcakes? No, I say. She says, oh, the women on my soon-to-be moms' chatroom say they have the BEST cupcakes ever! And look, I found one in Dallas!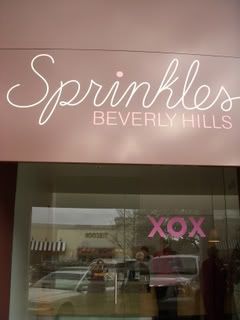 Oh, let's go on Friday when you're off, she says. Well, who can say no to that?! So off we went to scour the city for
Sprinkles!
Oh, how cute is this store?!!
Cute graphics on the window, a sweet hug and kiss for cupcake lovers!
And the flavors!
Oh, This red velvet cupcake with coconut icing was YUMMY! This one was for me today!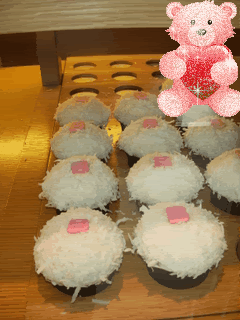 I think this pink one is Strawberry!
And even some DELISH chocolate cupcakes! Look at the shine on that ganache!
Happy Pink Saturday, friends! Suzie