I wanted to share with you what I made for my most recent swap...
An embroidery towel with a French flair. I bought the birdie design from this Etsy site
DB Embroidery Designs
I began with this wonderful wooden tray...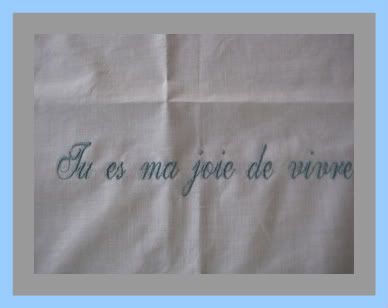 I took a linen tablecloth and stitched French phrases around each side...
And I added a medallion in the middle.
And finished off with this gorgeous vintage necklace!
Here's the total swap! It was so much fun to stitch and put together! Suzie