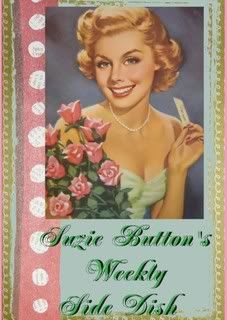 Hi, friends! I'm sorry I haven't been so "weekly" with my Suzie Weekly Side Dish lately, I think I should just drop the "weekly" out of it, and get myself off the feeling guilty hook, right? ha,ha!
I thought I'd share today with my friends in blogland about a story I captioned about community and it's place in our hearts and spirits.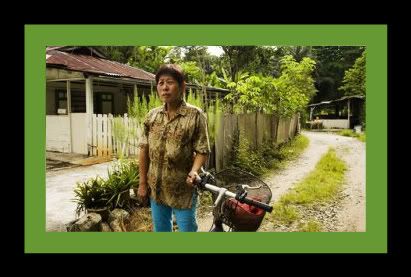 The story was based in Singapore in a neighborhood called Kampung Buangkok.
This is where a village once thrived, and today just a small piece of that neighborhood is left. The government has it slated to be demolished for future redevelopment.
The heart of this story, I found, as I captioned it was not the brick and mortar of the buildings themselves, but the story within the story of the people who once inhabited this village and villages such as these. This is where people grew up, where, in fact, they found their sense of community. What was the draw, the appeal, of living in what many would see as a rundown neighborhood over the bigger city apartments that they now dwell in?
One former resident said this, "If there's a change, I won't have my friends anymore," she said, but added, "We must not cling on to things. If the government wants to take the land, they will take it."
Another man interviewed added, "Even if I want to show my children how I was brought up, I can't show them," said Ho Why Hong, 50, a taxi driver, as he searched for Kampong Buangkok. "Everything is torn down."
"When we were growing up we didn't lock our doors," he said. "That kind of trust we had. Everyone knew each other. Any stranger who came into the kampong, we knew."
I felt sad and nostalgic when writing this story, I was sad for the loss of a past way that we all want to share with our children, a sadness for the older generation who have a story to share and nowhere to visualize it now. It felt lonely.
I began to think of my roots, my sense of community and what it meant to me and how it's changed.
I grew up in a middle-class neighborhood with a feeling of safety and in comfort. My sense of community was all around me, my BFF (best friend forever) who lived next door and who rode bicycles with me all over our several blocks when we were young ( and without any fear of being abducted!) and in the neighbors who had moms like mine, who were stay-at-home moms and packed lunches for their children every day and sent them to walk to school, to my church where I learned about God and smelled Summer freshness in the air when I attended Vacation Bible School.
Life as a community is much different now where I live. Now neighbors build their fences higher and higher to keep others from seeing inside, and I don't know many or any of my neighbors, everyone keeps to themselves and works outside the home and are stressed for time.
It seems to me that as a society we should slow down and encompass our past, our elders, our traditions back more into our everyday lives and preserve a sense of community for our children's futures.
Here's a website that has various topics on family and community at
Women Today Magazine
Leave me a comment please and share with me your ideas of community. Blessings! Suzie