I had a little AH!! moment today, I left the back door open while I took a shower, since it's such a beautiful Spring Day and guess what flew in? A BIRD! AHHH!!
It unfortunately flew upstairs to the second level and into my office/craft room! Oh, no! I was thinking to go in the room to try to do something about it while I waited for animal control to show up, so I armed my head...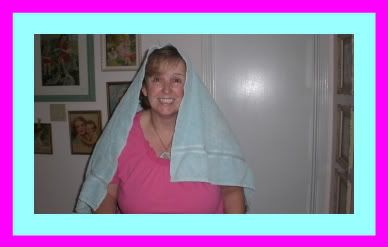 and eased open the door, oh, no I can't do it! See him on my ceiling fan? He looks like he belongs there!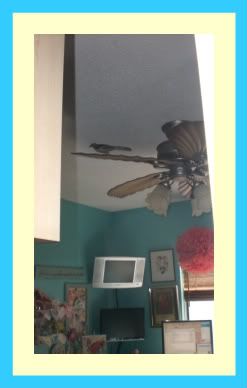 I was telling the story at my local Starbucks this morning and I was told that a bird in the house in Asian cultures is good luck?! Ok, I suppose...
Oh, update, the animal control guy came and successfully got him out safe and sound! Whew! Suzie