Well, actually, one specific baby on my mind! My new granddaughter, Madison!
And being the crafter that I am I thought, what could I make quickly to take to the hospital this morning for Madison?
And this came to mind...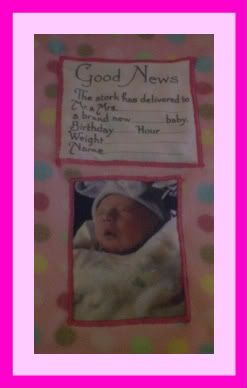 To print out a photo and this Vintage Workshop stork announcement on printer fabric...
And to make this little soft blankie for her to wrap up in!
Now I need to find some good fabric markers, I googled it and saw that the Zig textile markers work well. Anyone have an opinion on fabric markers? If so, leave me a comment!
Well, I'm off to get dressed and head to see my new Granddaughter! Happy Tuesday, Suzie