One of my dear friends Maria has her big 4-0 coming up and I like to always make something for my friends' birthdays...
I saw a similar cupcake photo album on another blog, can't remember which one, but I thought, perfect! I can make Maria this cupcake!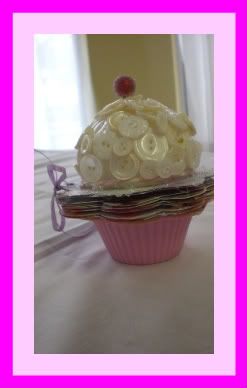 I left the backside of each photo flower empty so she can stick in pictures from her birthday party this Saturday...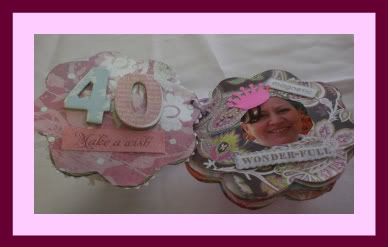 Then I've also been crafting a baby book for my new Granddaughter, Madison.
Here is a picture of me in it with Madison, look how she's looking at me! So sweet!
And here's the new Mom and Dad...
And then I left some pages blank for pictures to come...
And lastly, a tiny brag book for me to carry in my purse, I think I'll also stitch up a little bag to hold it in so it doesn't get dirty too!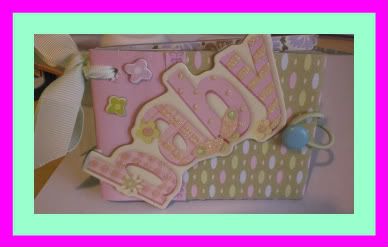 Have a Happy Day! Suzie