I thought I'd share some vintage glass shaker bottles I purchased and gussied up for my daughter's fireplace mantle, I used two of my favorite colors on the lids, PINK and turquoise! And I filled them with pretty shiny colored beads and prissied them up with vintage seam binding and a pretty image.
Here's the pink one, with some vintage colored rhinestones too! I love vintage rhinestone jewelry the MOST, don't you too?!!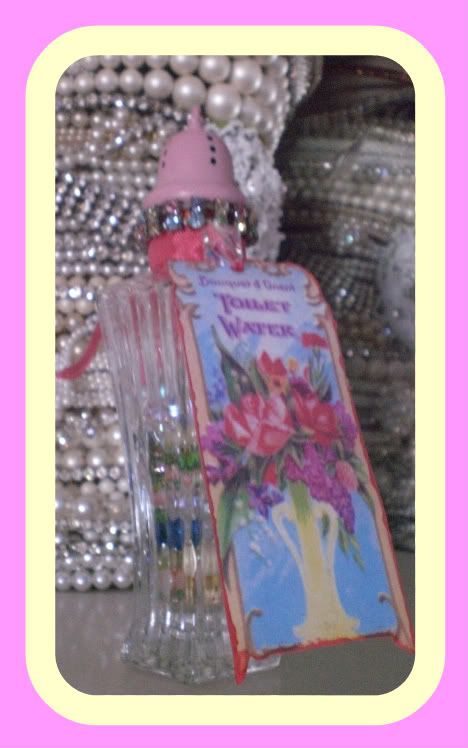 And here's the blue/turquoise bottle, with a little fake jewel on top and a vintage bloom I received in a swap a while back, I LOVE swaps too, don't you?!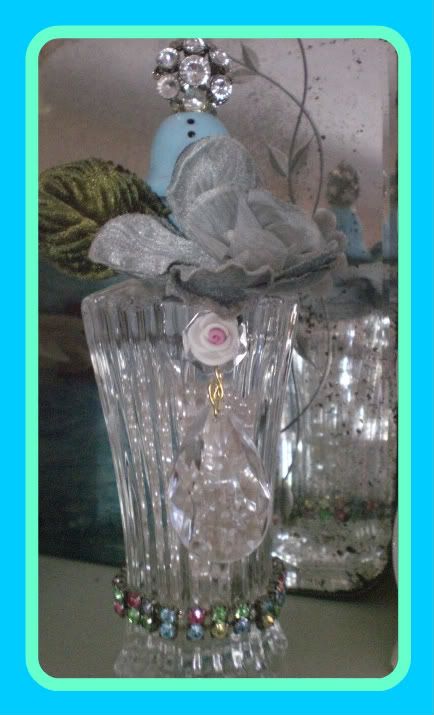 Here they are together with a GORGEOUS cross we bought at
Canton Trade Days (First Monday)
last month. OOPS! MY PICTURE IS TOO LARGE AND CUT OFF THE OTHER BOTTLE, AND I'M TOO LAZY TO FIX IT! :>)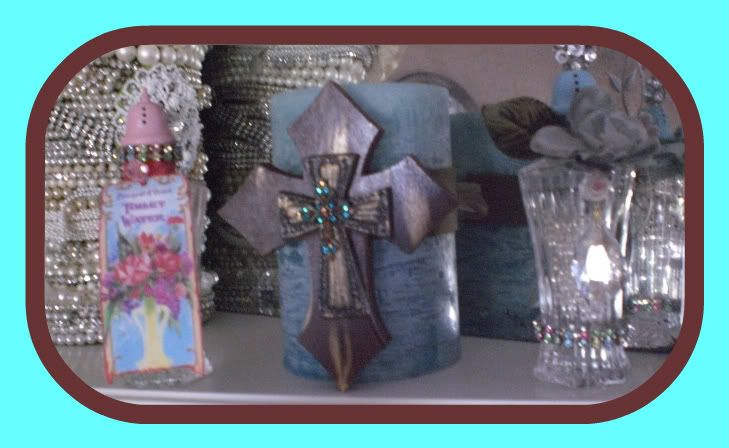 And, finally, another jar/bottle Megan found at Canton Trade days too that has some vintage pink prettiness going on...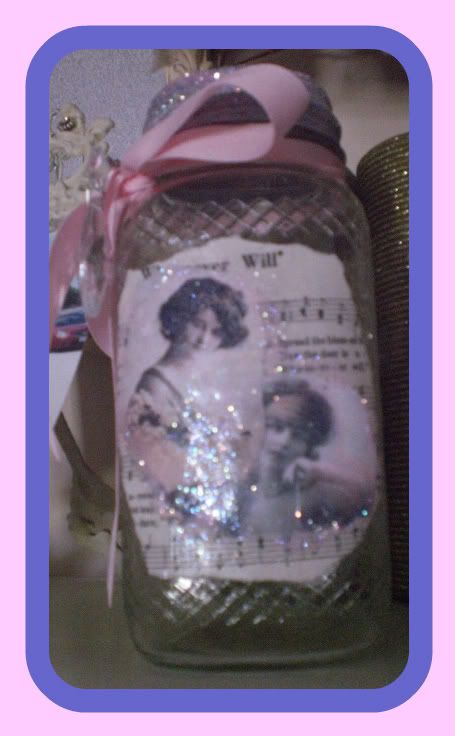 I will have to show you all another day the vase that is FULL of vintage pearls, rhinestones, etc that is behind the jars I featured today.
Megan picked it up a while back and it's gaudy to some, and gorgeous to others, you know, one of those over-the-top sparkly, shiny girly things!
Have a wonderful summer weekend and a blessed Pink Saturday!