I am putting the finishing touches on my crown for my swap partner for the soon-to-happen
Paper Cowgirl art Retreat
in Waxahachie, TX!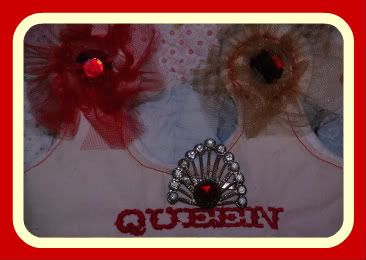 My partner is
LaVerne at Riverside Studios
and she's a true Texan girl, so I really had to "cowgirl" up this little crown for her!
Next I have to begin my fabric cowgirl themed book pages, and I need to make 11 (AH!!!) so I better hurry!
P.S. I will be showing a little tutorial on making the coochie tulle flowers that you see on this crown on Monday at my sewing blog
Suzie Sews (and not just) Buttons
, so please visit!