First off though, I thought I'd share a bit of Spring with these daffodils I bought to cheer up my kitchen...
I'm working to finish up my Easter Eggs for the
Artrageous Afternoon
Egg Garland Swap!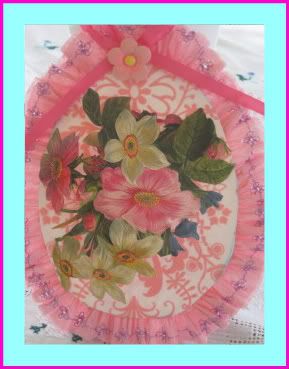 And on this next one I used vintage millinery flowers...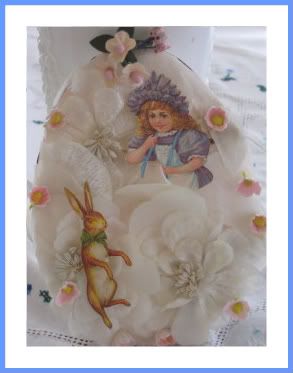 And this one is from a vintage Easter card from when I was little, so cute!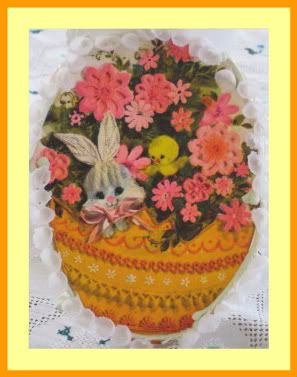 Just a few more to go! Happy midweek, Suzie Button