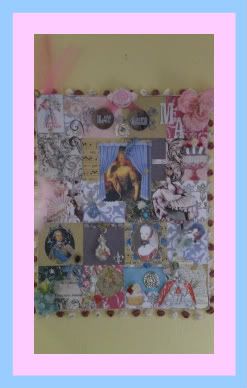 This one is the piece I made for my daughter Megan...
I used some of the same themes in Megan's artwork as I did for my Marie Antoinette swap piece, such as the mirrors with "eat cake"...
And my theatre Marie...
A little glitter cheered things up here! Plus the goodies I received yesterday from winning a giveaway, love the vintage jewels!
If you have Marie Antoinette, you also need a little Louis, right?!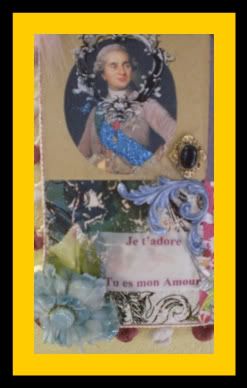 Let's add cake too!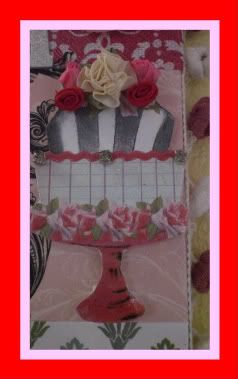 And a picture from the movie too, I love this one the best!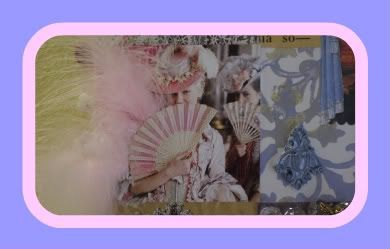 Now my other daughter Katie wants one too! I think I may make one using just photos from the movie for a different twist! I hope you're having a fun, creative day too! Suzie