I received my BEAUTIFUL Marie Antoinette swap art yesterday from my swap partner
Basic Living Life should include Creativity! and Cheryl
and NOT only was there the Marie Antoinette artwork, but she made me EXTRAS!
She made me this gorgeous necklace, MA handmade birthday cards and a metal crown hook!
Look at all this!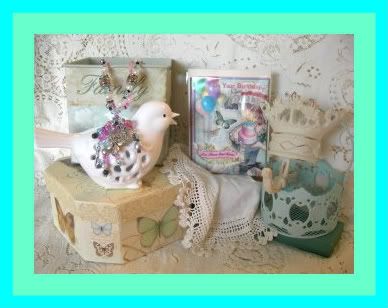 Here's a close-up of the necklace..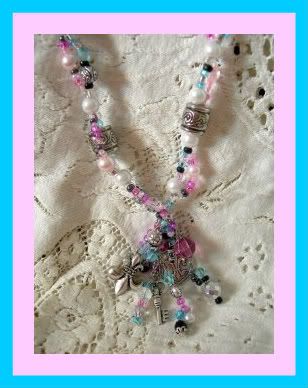 Her Marie Antoinette artwork was SO creative! Cheryl created 12 little decorated pockets, each with mini cards with Marie pictures on each, and the story of Marie Antoinette's life on the back...
Here's the front of the adorable tags...
And the story on the back..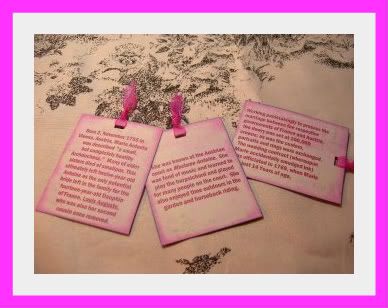 And here's Cheryl's finished piece, which I display with such joy in my home!
Thanks so much, Cheryl, for all your beautiful gifts! Suzie Button