For no reason at all I thought I'd just say if you want a GREAT dog in your life, a Springer is that dog! I have had two, Bailey who passed in March who was our black and white springer and Cody, who is our liver and white sweetheart!
Here's a Youtube video showing a Springer that looks just like Cody, Gorgeous!
and here's my dogs...This one is Bailey...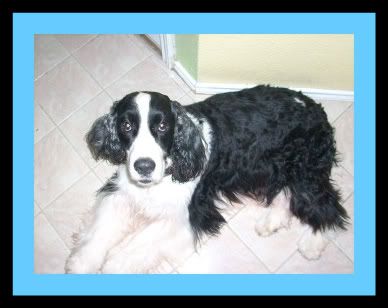 And this cutie in the crib is Cody, now I know I shouldn't put him in Madison's crib at Grandma's house, but look how CUTE he is! Just for fun!