Here are the last pages of the fantastic Cowgirl Fabric book I received in the swap at the
Paper Cowgirl Art Retreat
this past weekend!
Let's begin with this gorgeous page by
Alisa> and her beautifully detailed page!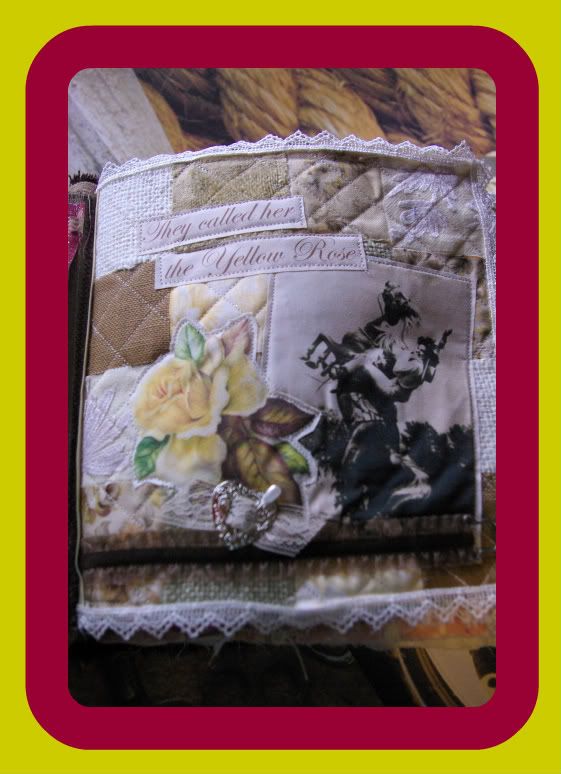 Next is another gorgeous page by Marie Jenkins, I don't see a blog for her, but her page was just gorgeous, the pale pinks are so pretty!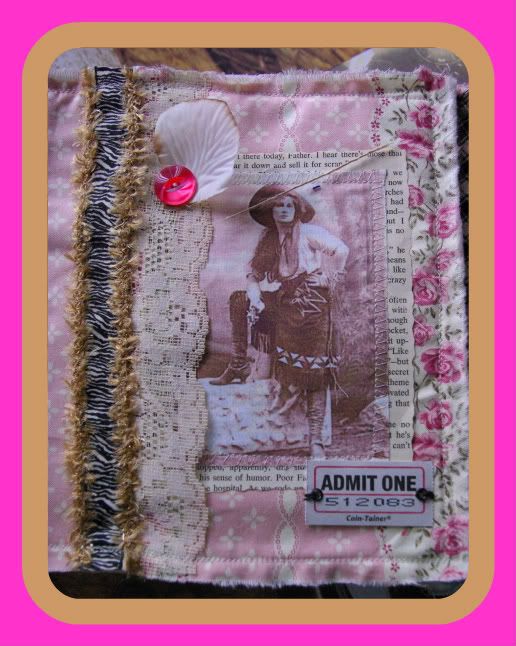 The amazing art contines with
Terri
, she had several different elements at play on her page that merged to create one beautiful page!
And look at this gorgeous page by
Nancy from My Crafty Little Page
Nancy pulled in the theme of "Happy Trails to You" and her page was just so wonderful!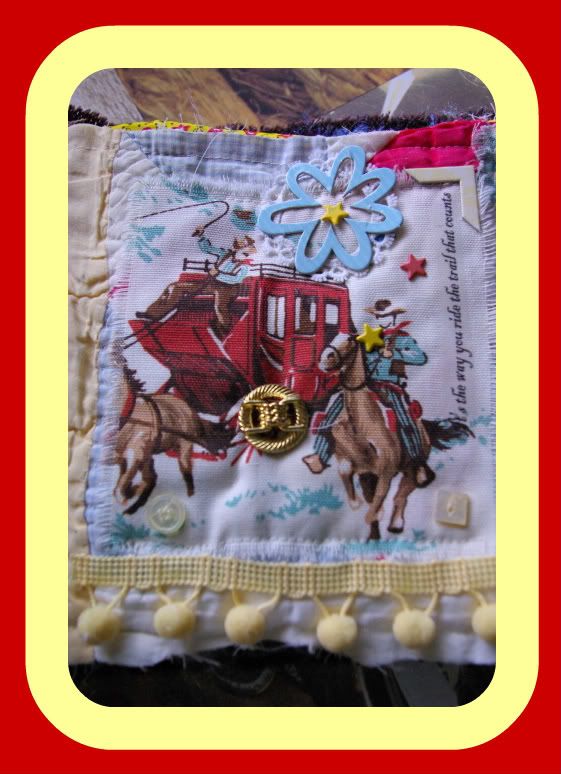 I will end my posting with the poem on the backside of Nancy's page for you today, but please come back tomorrow, I'll share more Cowgirl goodies and crafts I played in this past weekend with you, friends!
Some trails are happy ones,
Others are blue.
It's the way you ride
the trail that counts.
Here's a happy one for you.
Happy trails to you,
Until we meet again.
Happy trails to you,
Keep smilin' until then.
Who cares about the clouds
When we're together?
Just sing a song, and
Bring the sunny weather.
Happy Trails to you,
Til we meet again.