I am working on a Cowgirl themed Fabric Art Book as part of my swap for the upcoming
Cowgirl Art Retreat
I am having a lot of creative fun putting them together and I thought I'd share a few that I have made so far, with quite a few more to make!
The first page shows that if you're a cowgirl, well, in this group, you'd have to be a CRAFTY cowgirl! (Smiles)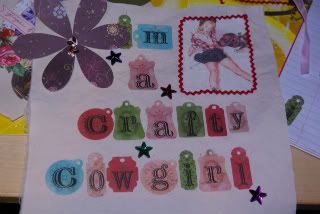 There are cowgirls having reunions...
Even Annie Oakley came along to this party to craft!
Maybe Annie rode in on her horse here...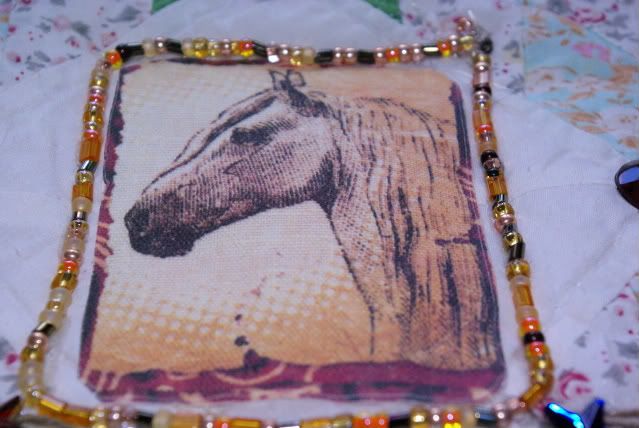 I hope there's no bad influences for these youngest cowgirls!
I even saw a Rodeo Princess at the party! She's so pretty!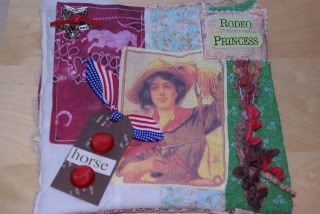 This cowgirl is ready to Ride, Baby, Ride! She's a real go-getter type!
And it's kinda controversial, but there are also some pinup calendar girls here too!
I usually don't share the DISASTER of a craft room that I work in, but what the heck, I'm sure I'm not alone, right?! Too much crafting, and not enough storage or a big enough room! Boo hoo for me!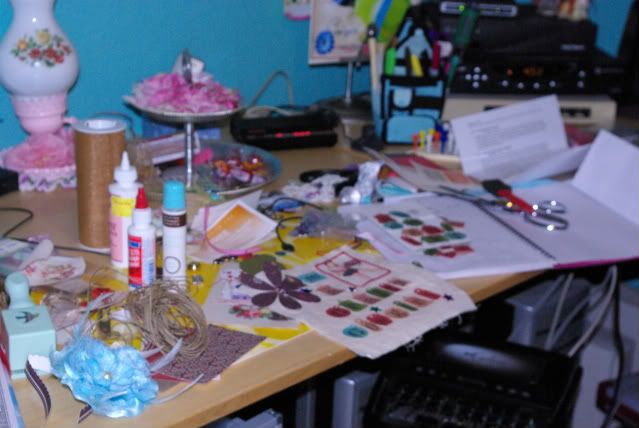 Have a wonderful Friday, friends!