Hi, friends! I hope the weather is beautiful wherever you are and that you're having a glorious weekend!
I thought I'd share a small vignette I put together with some vintage mirrors I purchased at Canton last week. I thought they were so pretty and it made me happy when I saw how gorgeous they looked in one of my milk glass vases!
Plus, the wooden tulips were purchased actually IN Holland when I took a girlfriends Europe trip in 2008. The little girl looked French to me, she's one of those McDonald's dolls from years ago!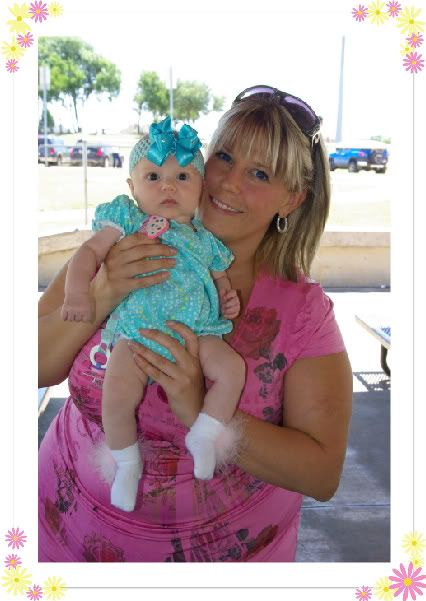 And I just HAVE to throw in this picture of my daughter Megan with my little sweet granddaughter Madison from today! Look how pretty Megan is in Pink and also Madison has those to-die-for socks! I could just kiss her all day!
Thanks to Beverly for, as usual, a splendid Pink Saturday! Pop over to her site to visit all your other girlfriends at
How Sweet the Sound