I forgot on my day off on Friday that I had wanted to stop over at the Container Store to buy this on sale...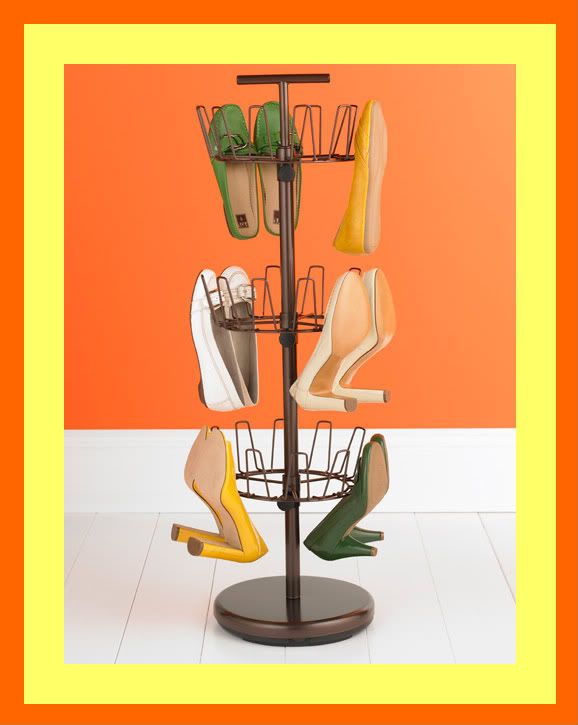 Because I'm a hopeless wanna-be organized type!
You see, besides the
HUGE
basket of unmatched socks that is part of all of our lives, I know, I also have a shoe problem, in that they're EVERYWHERE!
They never get put in the closet, my shoes, my daughter Katie's shoes, and the hubby Michael's shoes! So my "goal" is to put one of these cute furniture type shoe racks by the family/TV room and then we'll be motivated to put our shoes on this rack instead of the floor! I even bought two, thinking one more would be a bonus towards wanna-be(ing) and organized girl!
I have had my lovely daughter Megan purge my house at least twice before.
I've even had to squeeze my eyes shut really tight and hold my breath to not stop her from getting rid of some of my "treasures."
See how nicely she put things here?!
Now, she's not mean about it, but she is sentimental to "a point" and doesn't believe you need every craft item you see like I do! And before you know it, things are where you're trying to walk, you can't find the top of your desk, and the fabric is spilling over the edges of your "fabric" shelf!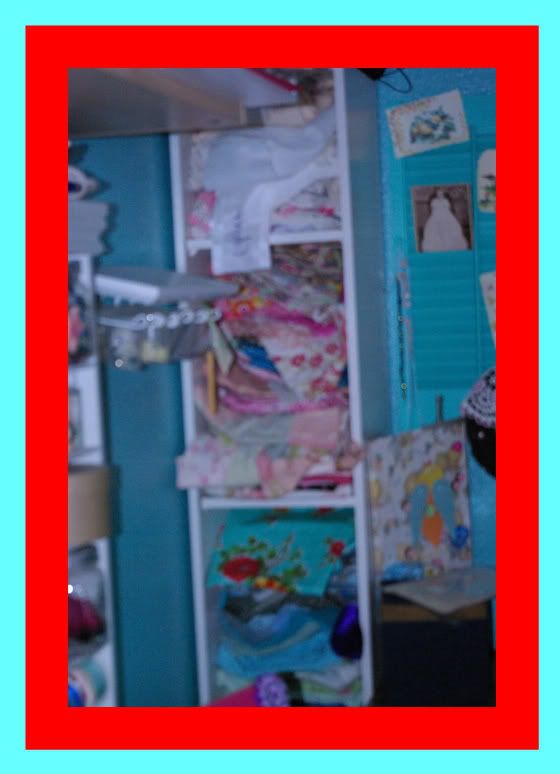 I thought if I put my fabrics on a smaller shelf, I'd buy less! Ha,ha!
So I went online, and saw these cheery dots with my favorite words --
HAPPY
ORGANIZED HOME SALE!
and I was
HOOKED!
I bought my shoe rack(s) and thought hmm, let's explore how to be more organized! Oh, lookie here, a really organized craft room example for me!
But that wouldn't hold a fifth of the amount of craft items I have, even with purging!
I did feel a bit smug, as several weeks ago I went to Ikea and bought five of these wonderful storage shelf units...this looks pretty good! Here's my craft room...
(Megan was
VERY HAPPY
on the day we got these babies set up!)
And it's worked out pretty well, at least until I start crafting! Ha,ha! Then there's this!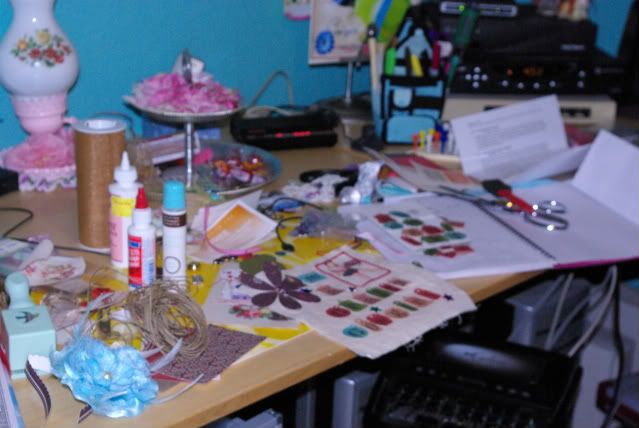 Oh, let's not get negative here, let's go back to a "clean" day!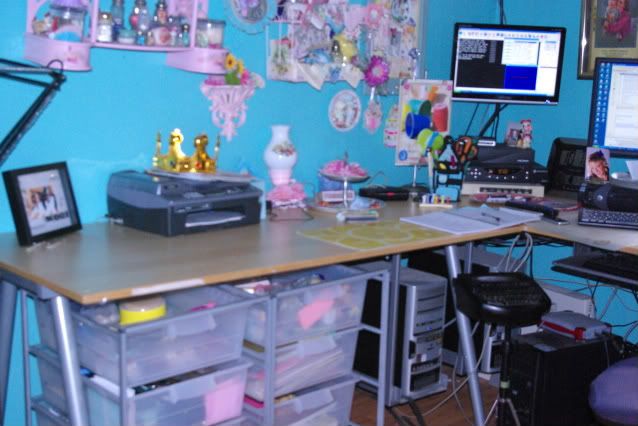 That's better!
Oh, Container Store, I need one of these from you too, but I think you're too expensive overall!
So I'll have to go to Ikea soon! (Sorry, the truth hurts, I know!)
What's your best organizational tips for serious crafter types, wanna-be organized types?!