I found
Craft Hope's blog
this week and was instantly intrigued by her project through ORPHANetwork to send handmade dolls to the Casa Bernabe Orphange in Nicaragua. This organization not only tries to help children at this orphanage with their daily basic needs but to also address the psychological and emotional needs of the children also, thus, comes in this (second) project to provide handmade dolls for the girls at the orphanage.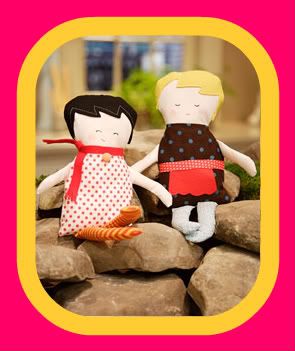 The pattern for the doll above can be found at
Martha Stewart
I've committed to making a doll (maybe two if I can keep on track with time) to a little girl. The deadline to have the doll mailed isn't until June 13th, maybe you'd like to join in also!
Now I just need to decide what type of doll I would like to stitch, Please join in also! Suzie