Now that summer is creeping up on us, we're all enjoying lighter, fresher desserts and scrumptious fruits, so I thought I'd share a couple recipes with you!
Buttermilk Cremes with Strawberries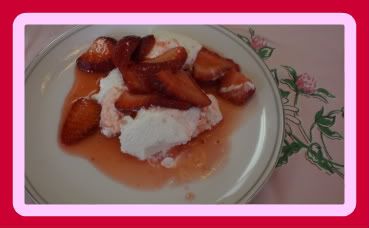 I made this for Mother's Day, It was a nice change from the heavy desserts we have in winter and a sign of summmer to me! I didn't have the individual ramekins, and didn't really want to purchase them, so I made it in my tart baker and spooned out individual servings. Tastes the same, but here's
Martha Stewart's prettier version and recipe
pictured below also!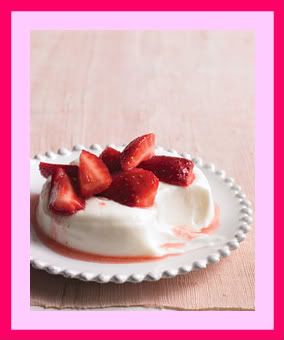 The next recipe
Stuffed French Toast Sundaes
was made as a treat for me by my daughter Megan.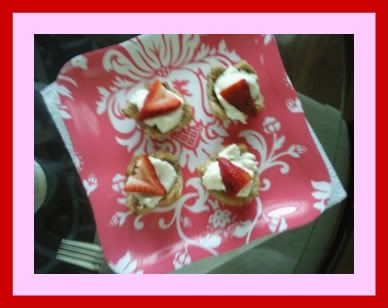 We had it for breakfast with pancake syrup on it.
Megan discovered the website and TV program
Cook Yourself Thin
and has been trying out some of their recipes. It's such a treat to have someone cook for you, and it was so sweet of her!
I hope everyone enjoys their weekend and stop by the produce stand for some yummy summer fruits! Blessings! Suzie