So I purchased a set of Bloom soul-nourishing quotes from my favorite place, Starbucks, and I wanted to just close my eyes, pick one, and share it with you!
First though, I need a little cup of java, how 'bout you?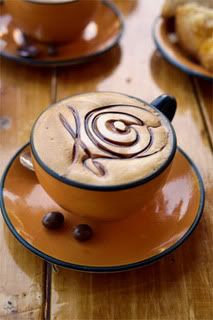 AHHH! That's just what I need to feel soul nourished!
But we've gotta smile too to enjoy the quote...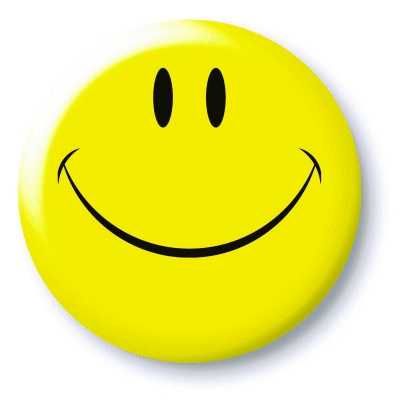 If Mr. Smiley Face here doesn't do the trick, I don't know what will! Anyways, let's get to the quote, right?!!
Here it is!!
Some People are too tired to give you a Smile.
Give them one of yours.
No one needs a smile so much as the one who
has no more
to give
Unknown
That's SO true, isn't it?! So let's get out there AFTER we drink that Java and spread the LOVE, friends!
While thinking about my Bloom quotes, I came across another amazingly CRAFTY really CRAFTY blogger over at
Just Me Again
where she took these Bloom quote cards and turned them into ATC little masterpieces with her friends! Gosh, I am always floored just HOW creative people are! My daughter and I were just talking about all you unbelievable imaginative and crafty bloggers out there! I don't know how you do it! Anyways, I am planning a little crafty day with a few friends and fellow bloggers in September, my friend Gail and I are just starting to talk details, and I'm thinkin' wouldn't it be NEAT to send one quote out to each person in an invite to tranform into an ATV trade to bring for the crafty day?!! Oh, Yeah!

SO GOING TO DO THIS!!

Thanks, talented bloggers, for sharing so willingly your talents, I LOVE Blogging! Spread the Smiles today!
Oh, please also look to your right, I found this neat feature that is an I.M./Twitter box and I have a question related to my post today, so please leave me a quick comment in it, it's easy, really!
Love to all my friends!