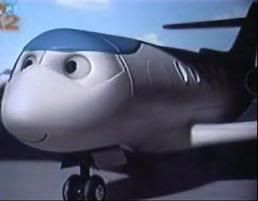 Hi, Friends! I hope everyone had a great Friday! It was the type of Friday I really enjoy. I held the sweetie pie grandbaby, we met up with my girlfriends for lunch at a yummy restaurant, Blue Mesa, and then my daughter and I left sweetie pie with her Aunt Katie and went and had pedicures and manicures, and then took the baby to the mall and shopped a little bit and met my husband for dinner! Now, my Weight Watcher diet suffered today and next week also will be what they call at the Weight Watcher meetings as a "challenge" as we're going to Colorado for a week's vacation and it's hard to think constantly eat healthy, count your points!! I am going to try to balance it out with walking and just moving more since it is Colorado, right?!
This will be the baby's first airplane ride and we're all a bit anxious how she'll do, but it's always fun, even if she's fussy because she's just so DARNED CUTE! REALLY! Smiles...
I'm a bit bummed that my husband isn't coming and his ticket is actually wasted too! He works at a company that is in a tough period right now and he just can't leave. We're grateful though that he still has a job, and believe me, since I caption the news every day I know how many jobs have been lost for so many people. There's always another chance to go when things improve, right?!
I'm going to blog a bit if the internet works and I cannot wait to just see the beauty of Colorado! I've never been!
Have a great weekend, and I'll share some scenic pics later this next week and a few of sweetie pie too, I'm sure!